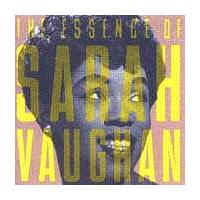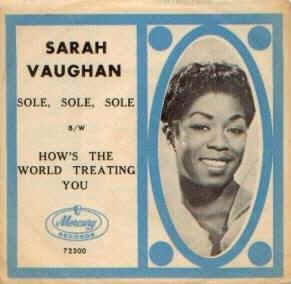 Sarah Vaughan was born on March 27, 1924, Newark, N.J. She died April 3, 1990, in Hidden Hills, CA.
Vaughn was American jazz singer and pianist, lauded for her ability to command pitch and dynamics across three vocal octaves, whose singing style was informed by the harmony and improvisation of jazz horn sections.
Sarah Vaughan's parents, both of whom were musicians, cultivated and nurtured her early interest in music. She began taking piano lessons at age seven and organ lessons at eight. By the age of 12, she was playing the organ for the Mount Zion Baptist Church and singing in its choir. She later attended Arts High School in Newark, New Jersey.
In 1942, Vaughan entered and won an amateur night contest for which she sang "Body and Soul." Her award was ten dollars and a week of performances at the Apollo, an engagement which led to her being hired as a vocalist and second pianist in Earl "Fatha" Hines's big-band. In 1944, she joined singer Billy Eckstine's band. She recorded the hit "Lover Man" (1945) with Charlie Parker and Dizzy Gillespie, also members of Eckstine's ensemble, before launching her solo career in 1946 at the New York Cafe Society. In 1949, she landed a five-year recording contract with Columbia Records. Vaughan sustained her success as a singer through the early 1980s, recording on numerous labels, performing with a variety of jazz artists, and touring several countries.
Nicknamed "Sassy" and the "Divine One," Vaughan repeatedly was voted the top female vocalist by Down Beat and Metronome jazz magazines between 1947 and 1952. Her 1982 album Gershwin Live! won a Grammy Award, and in 1989 she received the Grammy Lifetime Achievement Award. Vaughan was inducted into the Jazz Hall of Fame in 1990.