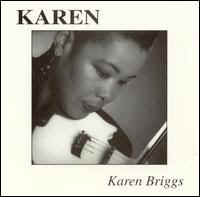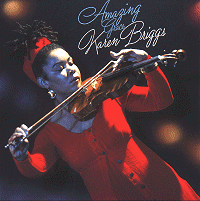 Knight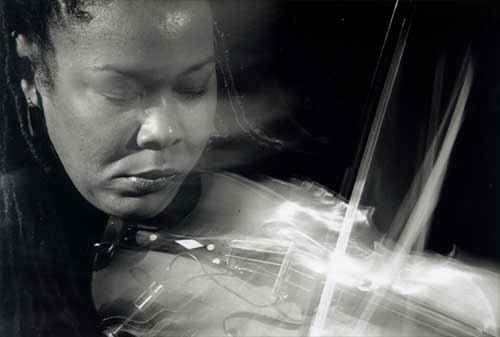 Karen Briggs was born in Manhattan, New York to a family with a long-standing tradition of musical interest and involvement. Her natural acumen on the violin surfaced with her first lessons at the age of twelve. Since that time, she has evolved into a master violinist of gospel, jazz, classical, pop, Latin and New Age musical idioms. This diversity has allowed her to develop an unmistakably identifiable and contemporary style that continues to comprise itself of all of her musical encounters.

Briggs has performed internationally as a featured soloist in concerts and venues ranging from the Harlem's Apollo Theater to the Agra India's Taj Mahal. In 1994 she made her Carnegie Hall debut with noted pianist, Dave Gruisin. The performance then entitled "Fiddlefest," later became the theme for the current motion picture, "Music of the Heart" in which Briggs has a cameo appearance. Versatility has played a major role in her accomplishment as a musician. She continues to be accepted and celebrated for her fiery solo presentations in Salsa music. She has also been called upon to record and /or to perform as a featured soloist with such other notable artists and producers and Diano Ross and Arif Mardin, Stanley Clarke, the Wu Tang Clan, Soul II Soul, En Vogue, Chaka Khan and Juan Sebastian, among others.

Briggs' influences are unique . . . especially for a violinist. Her sound combines the rip and rock of Jimi Hendrix, the rich soulfulness of Aretha Franklin, the bop and swing phrasing of Charlie Parker, embellished with Latin rhythm, but delivered with respectable classical technique.

Briggs was catapulted into international recognition as the featured artist on two world tours with Grammy-winning New Age Composer/Performer, Yanni. The multi-platinum-selling video/CD presentation and PBS television special of both "Yanni Live: At the Acropolis" in Athens, Greece, and "Tribute" performed and televised at the Taj Mahal, Agra, India and in the Forbidden City, China featured an array of international talent. Over a period of nine years, Briggs was featured and interviewed as a solo performer.

Currently, Briggs' second instrumental solo project is in production. She continues to be in international demand for live concerts, guest artist recordings and artist tours, demonstration lectures and for private instruction. She and her family quietly reside in Maryland.