"The disagreeable ones time is up and the agreeable ones are re-inheriting the earth. The natural laws of the nature will prevail."

The saxophonist, JOHN COLTRANE, recorded his composition, ASCENSION, on Impulse Records, on June 28, 1965. Little did he know (or did he know) that 40 years later, a catastrophe on Earth would render a quarter of a million deaths in less than 4 days. Tsunami deaths top 156,000 - 09/30/2010 - 2,500 Americans missing.

This page is dedicated to the courageous souls that chose to participate in the Mass Ascension and Evacuation from Planet Earth during Christmas Week 2004 to the present.

On September 5, 2005, in New Orleans, Louisiana, Hurricane Katrina left millions homeless and nearly 2000 dead
Prayers can limit the secondary disaster. To everyone in the world, let us offer a prayer of love to the Indian Ocean rim countries!!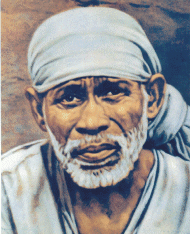 Through the ages, wise men and women have incarnated on Earth to bring the message of eternal life. We live in a three-dimensional world. However, the universe is multi-dimensional and human beings are just now getting a glimpse of other dimensions beyond the third.
Sages like Shirdi Sai Baba - who died 10/15/1918 and reincarnated as Sathya Sai Baba - later in the 21st Century, offer the same message as Jesus Christ - "This is not it, brothers and sisters!"
Where do all those recently departed souls go? That is the age-old question.
ANSWER: To the Light

Men went in search of the Buddha for decades. Books like Siddhartha by Hermann Hesse, Many Lives Many Masters by Dr. Brian Weiss, The Celestine Prophecy by James Whitfield and The Crystal Stair by Eric Klein opened my mind to other possibilities besides living a life, dying and being buried in the Earth. I recommend these books to anyone who is searching for answers to the seemingly unending birth/life cycle that keeps us tied to drama on this planet. Who am I? Who are my parents? Who are my children? Who is my lover? We are all spiritual beings who have agreed to participate in an experiment on this planet.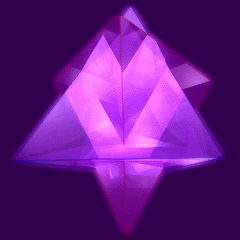 This image represents our "Way Out". It is called a Merkabah. It is a spiritual vehicle that may be used to transport yourself to other dimensions closer to your Higher Self. Go to GaiaMind for more interesting information.
All over the planet, women are awakening to their Divinity. People are returning to their True Selves, their Higher Selves, their Divine Selves.
HAPPY NEW YEAR! 2005 - VISUALIZE THE LIGHT