Joan Cartwright and Jazz Hotline
Feelin' Good (1995)
$10.99 plus S&H
This CD was recorded in Catania, Sicily, after Joan toured with pianist and composer Giovanni Mazzarino in Switzerland and Italy. The CD is dedicated to one of Joan's mentors, Joe Lee Wilson, who recorded "Feelin' Good" by Santiago Gonzalez III, in the seventies. The musicians joining Joan are first class:
Feelin' Good!
Loneliblue
Dreamin'
Ms. Celie's Blues
'Round Midnight
Mean To Me
and more. . .
<![if !vml]>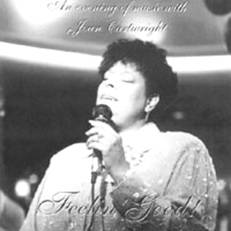 <![endif]>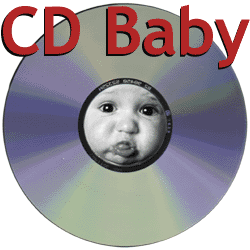 Hear Joan Cartwright
FEELIN' GOOD
Feelin' Good (S. Gonzalez III) (4:32)
Nobody's Husband (Cartwright) (3:11)
Boplicity (Miles Davis) (3:03)
Astrud (Basia) (4:35)
Blues In The Pockets (Stafford James) (4:20)
No Love (Cartwright) (6:08)
Medley: Mean To Me (Alhert & Turk)
I've Got It Bad (Ellington) (4:58)
Dreamin' (Cartwright) (4:33)
Ms. Celie's Blues (Q.Jones/L.Ritchie) (2:52)
Loneliblue (Cartwright) (6:47)
'Round Midnight (T. Monk) (3:11)

© 1995 Fuzz Goodbuddy Pub.(BMI)
Graphic Design: Priority Imaging
Cover photo: Carlton Cartwright
Inside photo: Sabine, Arzene, Italy
I AM RECORDS a division of
FYI COMMUNICATIONS, INC.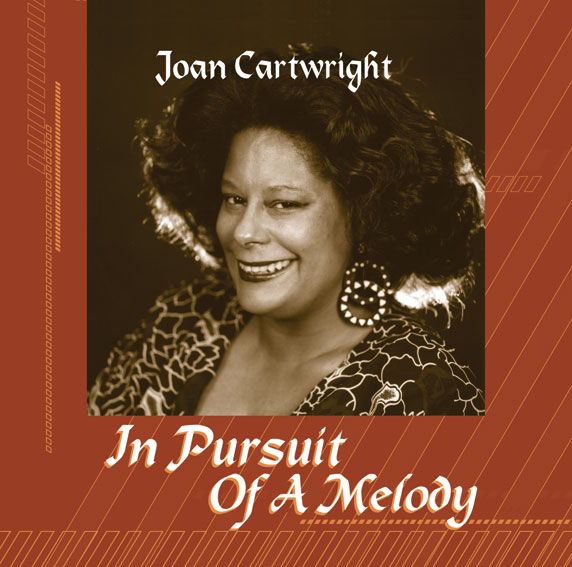 Joan Cartwright's new CD is a compilation of recordings
from 1991 to 2006. Buy today!