Only in America
Mon Jul 20, 4:48 PM ET
(AP Photo/Cambridge Police Dept.)
AP – This booking photo released by the Cambridge, Mass., Police Dept., shows Harvard scholar Henry Louis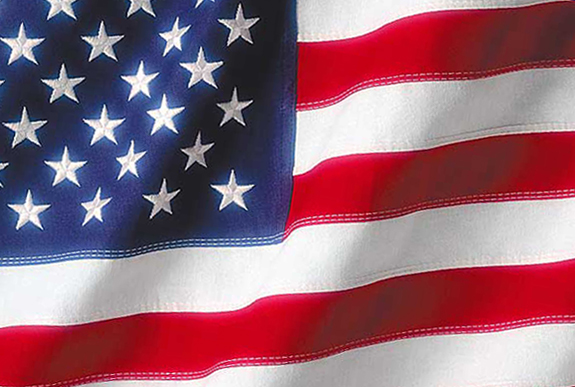 July 20, 2009
Charges dropped against black Harvard scholar [Source]
By MELISSA TRUJILLO, Associated Press Writer Melissa Trujillo, Associated Press Writer
BOSTON – Prosecutors dropped a disorderly conduct charge Tuesday against prominent black scholar Henry Louis Gates Jr., who was arrested at his home near Harvard University after a report of a break-in. The city of Cambridge issued a statement saying the arrest "was regrettable and unfortunate" and police and Gates agreed that dropping the charge was a just resolution.
"This incident should not be viewed as one that demeans the character and reputation of professor Gates or the character of the Cambridge Police Department," the statement said.
Supporters say Gates, director of Harvard's W. E. B. DuBois Institute for African and African American, was the victim of racial profiling. Officers responded to the home Gates rents from Harvard after a [white] woman reported seeing "two black males with backpacks on the porch," with one "wedging his shoulder into the door as if he was trying to force entry," according to a police report.
Gates' lawyer, fellow Harvard scholar Charles Ogletree, said the professor had returned from a trip overseas with a driver, found his front-door jammed and had to force it open. He was already inside, calling the company that manages the property, when police arrived. Police said the 58-year-old Gates was arrested after he yelled at an officer, accused him of racial bias and refused to calm down after the officer demanded Gates show him identification to prove he lived in the home.
Ogletree said Gates showed his driver's license and Harvard ID — both with his photos — and repeatedly asked for the name and badge number of the officer, who refused. He followed the officer as he left his house onto his front porch, where he was arrested. Gates declined immediate comment Tuesday, and Ogletree did not immediately return a request to comment on the charge being dropped.
Gates joined the Harvard faculty in 1991 and holds one of 20 prestigious "university professors" positions at the school. He also was host of "African American Lives," a PBS show about the family histories of prominent U.S. blacks, and was named by Time magazine as one of the 25 most influential Americans in 1997.
Driving while black???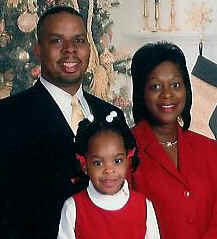 Kenneth B. Walker and Family
Remember the brother, Abner Louima, who was tortured by a NYC policeman with a broom up the butt? He's a member of Prepaid Legal.
Haitian immigrant brutalized by the New York City police when he was arrested outside a Brooklyn nightclub. Officers Thomas Wiese, Thomas Bruder, Justin Volpe, and Charles Schwarz were accused of beating Louima, and Volpe is accused of sexually assaulting and torturing him.
"I hope that in the future that it puts police brutality to rest and there will be no more victims," said Abner Louima.
http://www.karisable.com/crlebcal.htm
http://www.nycpba.org/press-nd/00/nd-000218-volpe.html
INNOCENT BLACK MAN SHOT BY POLICEMAN IN GEORGIA
I'm a businesswoman. It is not pleasant to have to use such stories as this to promote my business, but this is no joke. If ONE of the brothers detained by police on December 10, 2003, in Columbus, Georgia, had the LEGAL SHIELD from Pre-Paid Legal Services Inc., this could have been prevented. Of course, it's a crime that we must protect ourselves from the very people that are paid with our tax dollars to protect us, but, for BLACK MEN IN AMERICA, this is the salty reality. Contact me when you're ready to protect yourself and your family.
The LEGAL SHIELD came into being after the incident in NYC where a police officer rammed a broom up the rectum of a black man. TONY BROWN went to Harland Stonecipher, President of Pre-Paid Legal Services Inc. and asked what they could do to help protect black men while driving in America. Stonecipher came up with LEGAL SHIELD, a card the member carries to hand to police officers who stop them. It contains their Miranda Rights and asks the officer to allow them to call their attorney BEFORE being detained, questioned or searched.
More stories:
www.ajc.com/metro/content/metro/0104/03columbus.html
www.ledger-enquirer.com/mld/ledgerenquirer/news/local/7486339
www.ledger-enquirer.com/mld/ledgerenquirer/news/local/7501036
More on Miranda Rights:
What are Miranda Rights and who was Miranda?
www.pbs.org/newshour/bb/law/jan-june00/miranda_1-6.html
www.usatoday.com/news/washington/2003-12-07-miranda-usat_x
March 27, 2008
Why are 1 in 9 young Black men in prison?
Dear Friends,
The so-called "war on drugs" has created a national disaster: 1 in 9 young Black men in America are now behind bars.1 It's not because they commit more crime but largely because of unfair sentencing rules that treat 5 grams of crack cocaine, the kind found in poor Black communities, the same as 500 grams of powder cocaine2, the kind found in White and wealthier communities.
These sentencing laws are destroying communities across the country and have done almost nothing to reduce the level of drug use and crime.
Senator Joe Biden is one of the original creators of these laws and is now trying to fix the problem.3 But some of his colleagues on the Senate Judiciary Committee are standing in the way. Join us in telling them to stand with Joe Biden and undo this disaster once and for all:
http://colorofchange.org/crackpowder/?id=2240-134813
At every step in the criminal justice system, Black people are at a disadvantage -- we are more likely to be arrested, charged, and convicted, but less likely to have access to good legal representation, and get out of prison on parole.4 While there's no denying that the presence of crack has a hugely negative impact in Black communities across the country, it's clear that the overly harsh crack sentencing laws have done more to feed the broken system than improve our communities.
You have to be convicted of moving roughly $500,000 worth of cocaine to trigger a 5-year sentence.5 For crack? About $500 worth.6 These laws punish the lowest-level dealers, while providing a loophole that helps those running the trade escape harsh sentences.
Recently, attention has turned to these ill-conceived policies as prisons burst at the seams with non-violent drug offenders. The U.S. Sentencing Commission, which provides sentencing guidelines for judges, has petitioned Congress numerous times to change the sentencing laws.7 Senator Biden was actually one of the original architects of the disparity, but now he's working to undo the damage with a new bill in Congress (Senate bill 1711). The new law will completely eliminate the sentencing disparity and end the mandatory minimum for crack possession, while increasing funding for drug treatment programs and providing additional resources for investigating and prosecuting major cocaine kingpins.8
But of course, there are foes of this plan. Others want to see the disparity reduced to 20-to-1 or 10-to-1, but not eliminated. As Bill Piper of the Drug Policy Alliance recently said, that "would be like amending the Constitution's three-fifths clause to make African-Americans fourth-fifths citizens or desegregating 60 percent of public establishments instead of all of them."9 Senators on the Judiciary Committee need to hear that there is strong support for a full elimination of the disparity.
We can take this opportunity to join the Sentencing Commission and countless other advocates in calling on Congress to change this unjust law. Please join us:
colorofchange.org/crackpowder/?id=2240-134813
Thank You and Peace,
James, Van, Gabriel, Clarissa, Mervyn, Andre, and the rest of the ColorOfChange.org team, March 26th, 2008
References:
1. "1 in 100 U.S. Adults Behind Bars, New Study Says," New York Times, 02-28-08
www.nytimes.com/2008/02/28/us/28cnd-prison.html
2. "Crack/Cocaine Sentencing Disparity," Drug Policy Alliance
www.drugpolicy.org/drugwar/mandatorymin/crackpowder.cfm
3. "Legislative Proposals for Reform of the Crack/Cocaine Disparity," Drug Policy Alliance, 09-07-07
www.drugpolicy.org/library/factsheets/raceandthedr/crack_cocaine
4. "Annotated Bibliography: Racial Disparities in the Criminal Justice System," Sentencing Project
http://tinyurl.com/297waj
5. "Cocaine Price/Purity Analysis of STRIDE Data," Drug Enforcement Agency
http://www.dea.gov/concern/cocaine_prices_purity.html
6. "Cocaine Addiction," Dual Diagnosis Treatment Center
www.dual-diagnosis-treatment-center.com/cocaine-addiction
7. "BIDEN Calls for an End to Crack/Powder Cocaine Sentencing Disparity," Biden for Senate, 02-13-08
http://tinyurl.com/2bb959
8. See reference 3.
9. "Congress to Hold Historic Hearing Tuesday on Draconian 100-to-1 Crack/Powder Sentencing Disparity," Drug Policy Alliance, 02-25-08
http://www.drugpolicy.org/news/pressroom/pr022508.cfm
Additional resources:
"Race and the Drug War," Drug Policy Alliance
http://www.drugpolicy.org/communities/race/
"Federal Crack Cocaine Sentencing," The Sentencing Project
www.sentencingproject.org